Digital collections: remote access
Ebooks, newspapers, tutorials, training and magazines accessible from home thanks to the digital collections offered by the Bpi!
---
Books and magazines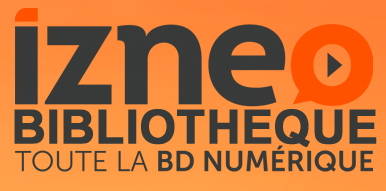 Izneo is a very rich catalog of comics of all kinds: for you the great classics of the 9th art like the Lucky Lucke or Corto Maltese series! Looking for new talent? The Dargaud editions, Les Humanoïde Associés or even Mosquito will undoubtedly be able to satisfy you. All genres, all formats, all ages are present: in short, rediscover digital comics!

Numérique Premium, it is more than 1500 ebooks in history and human sciences: find great classics like L'An Mil, la Révolution en débat, A l'épreuve des totalitarismes, Les mots et les choses, les Carnets de Homs and major authors like Duby, Marcel Gauchet, Le Goff or Foucault. The library subscribes to several thematic bouquets in ancient, medieval, modern and contemporary history: enough to find what you are looking for!
These works are accessible on the Bpi's computer stations, on your tablets via wifi-bpi, but also from home: creating an account within the walls of the library allows you to unlock remote access. You have unlimited consultation of all the works, 24 hours a day, 7 days a week!

BiblioVox offers a catalog of more than 40,000 works selected from more than 200 publishers: novels, personal development, tourism, children's literature… There is plenty to choose from! These ebooks are also accessible remotely after creating a personal account at the Bpi.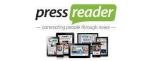 Pressreader, an online kiosk, gives you access to nearly 3,500 international titles in more than 60 languages, from the Washington Post to Glamour via the Novaya Gazeta, Le Point, Têtu, Le Petit Quotidien, Causette, La Tribune de Genève , Les Echos, Paris Match, Elle, Vatan, 100 Idées Jardin…
Pressreader is also an application that allows you to download your own selection of titles onto your tablets. Connect to the wifi-bpi network, free of charge and without authentication, access the Pressreader Bpi public access point and leave with your newspapers and magazines!
---
Learning

Toutapprendre is a platform of several hundred online courses and training in many fields: languages ​​and language exams, office automation, multimedia, programming, arts & creative hobbies, music, well-being & health, sport & fitness, first aid, code & permit, professional life…
But it is also an application that allows you to access a large part of this distance self-study offer on smartphone and tablet (with the exception of the uTalk language method). To connect, use the identifiers that you can obtain it by consulting the platform in the Self-training area (level 2) of the Bpi or by creating a personal account on site

Simulang is a serious game, a platform of video game modules, which allows you to work on your professional English in immersion by training yourself to live common professional situations: taking part in a meeting by videoconference, making a project update, welcoming a new employee…
Simulang is accessible at the library but also remotely, on computer, tablet and mobile, by creating an account on site at the library.