Newly arrived in Paris
You've just arrived in Paris and you're feeling a bit lost? The Bpi has several resources you can use to help you to get settled in the capital, like learning or practising your French and enjoying the leisure activities and cultural life in Paris and the Ile de France region.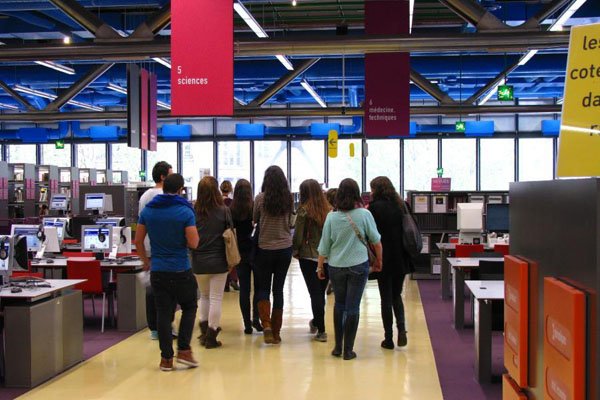 Discover the Bpi
You don't know about the Bpi? Find out about the history, missions and organisation of this institution which is unlike any other library. And to get to know it better, on Friday at 6pm join the free of charge discovery visit lasting 30 minutes, perfect for finding out about spaces, services and collections available for you to use.
Learn French
Do you need to learn or practice your French? The Self-training space provides many resources (language methods, films, documentaries, programmes) adapted for each level. Feel free to ask the librarians at the reception desk for information, who can answer your questions and help you find the tool you need.
Follow what's happening in the world and improve your French comprehension! Near the Independent Learning Space, the World Television space enables you to freely watch eleven channels free of charge, two of which are French (Euronews and LCI).
Put your knowledge into practice by taking part in conversation workshops in French as a Foreign Language (FLE), every Friday at 2pm, 4pm and 6pm.