Other services available to disabled visitors
The library provides other services like training, personalised assistance, guidance from volunteer guides and promotes the accessibility of its cultural events.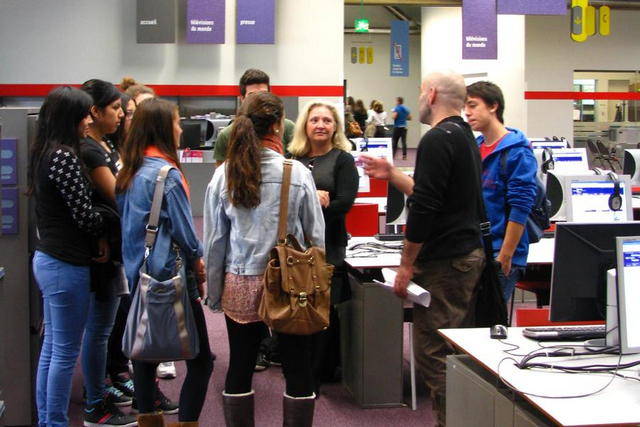 Advice, training and personalised assistance
Visually-impaired visitors can ask staff and the volunteer guide team for:
Assistance using the catalogue and searching on the Internet
Guidance to the bookshelves as well as to other media and services provided by the library
Reading printed documents out loud with the possibility of recording or taking notes
Training to use the computer equipment in the booths and software by appointment
Access to other events organised by the library…
Exhibitions, conferences: please feel free to consult the cultural events website and contact us: lecture-handicap@bpi.fr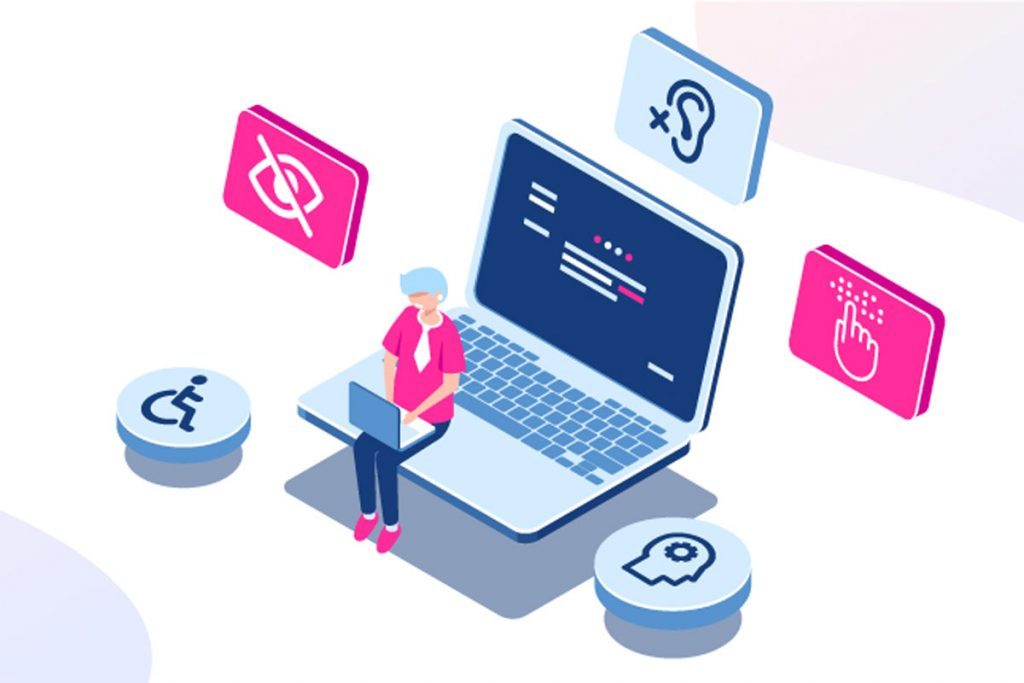 A catalog adapted for better digital accessibility
The Bpi's online catalog meets digital accessibility standards to offer users better navigation (whether or not they declare a disability) and easier access to digital resources.
Easier navigation: The site is fully navigable with the keyboard, making it usable by people equipped with screen reader software (blind and visually impaired), who cannot use a mouse (with motor disabilities), or who cannot don't want to use the mouse (additional comfort)
Catalog search help: a "Help" button on each page provides an explicit presentation of the catalog's features
Simple forms: The forms are designed to be as simple as possible, understandable by all and non-blocking. Mandatory fields are announced at the top of the form and have explicit labels, you can easily close the window or cancel and captchas have been removed.
Display of content adapted to your situation: Regardless of the screen you use, or your display settings, the content of the catalog remains readable and you have access to the same information (it is not truncated, cropped or rendered illegible due to overlaps). A few well-integrated situations: a powerful zoom (up to 400%), plug-ins increasing character spacing, the use of a modestly sized smartphone, etc.
Visual comfort: Particular attention is paid to the contrast of the text or frames in relation to their background. The colors are chosen to be distinguished by all. If information is marked by a change of color, it is doubled by another change of aspect and explained in the textual information.