Internet and Wi-Fi
See the access terms, free of charge, to the Internet from a workstation in the Bpi or from your computer.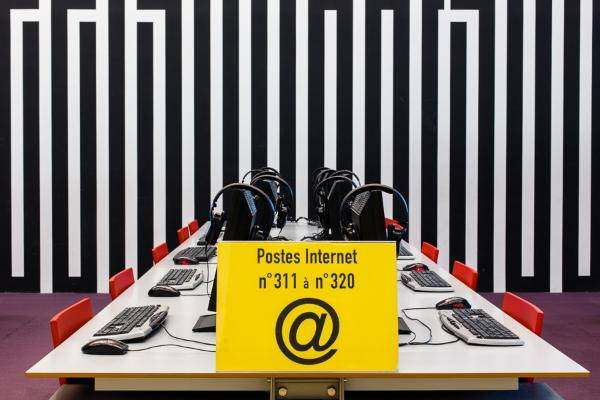 Internet access from the library's computers
The library offers access to the Internet, free of charge, without booking and with no time limit on 174 workstations.
Near the information desks, 33 workstations are first and foremost intended for exploring the Bpi's resources (access possible to your email accounts but not social media, online video games websites, audio and video streaming websites).
Some catalogue workstations are also available.

On level 2, 4 workstations are intended for people with disabilities (access on request at the General Information desk, with proof)
To respect your data confidentiality, when you have finished using the workstation we recommend that you log out of your session.
Office software is available on all workstations (except catalogue): Libre Office, Vlc, Paint, Notepad.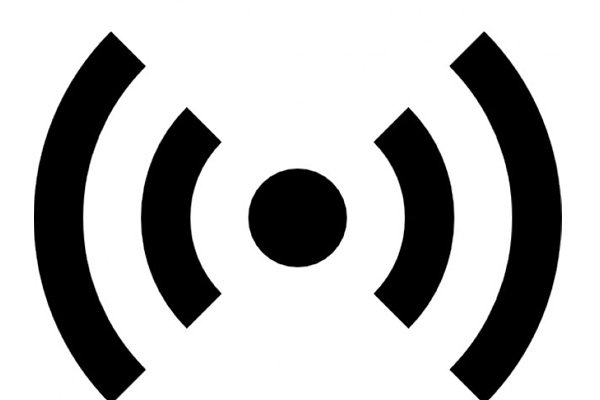 Wi-Fi at the Bpi
You can also connect to the Internet free of charge using the Wi-Fi network from your laptop computer.
If necessary, electric sockets are available at most reading tables.
The Bpi provides 1,000 Wi-Fi connections for users to use. It's a service offer that has no equal in Paris. Above this threshold, newly arrived users cannot use it until connections have been freed.
The Wi-Fi network is accessible on all three levels of the library and in the queue. Connection is currently made without identification or a time limit.

How do you connect?
Check that Wi-Fi is activated on your machine (laptop computer, PDA, smartphone…)
In the list of available networks, choose the network: Wifi-bpi
Be careful, on level 1 and in the queue, the network that should be chosen is: CentrePompidou

Warning!
The library cannot in any case be held liable for any potential malfunctions of your personal computer, after you have been connected to the Wi-Fi. This is the reason why Bpi staff is not authorised to intervene on your equipment.