Books
The printed book collections form a major part of the Bpi's reference material. They are organised by main categories.
An extensive library
Covering all fields of knowledge and all categories, the book collections offer a continually updated choice of almost 360,000 titles. Categories include the media, philosophy, psychology, religion, social sciences, science and technology, arts and music, leisure, languages and literature, history and geography.
These collections feature a broad range of information, from introductory material or summaries to in-depth studies on a subject. Various reference formats are available from illustrated zoology books to classification of living things, human anatomy atlas to medical studies…
Each domain includes reference works such as encyclopaedias and specialised dictionaries, major works of subjects with collections of authors' works, certain of which are the original versions, as is the case for philosophy or literature. Each subject is described historically and geographically, all while following current affairs: studies by country enable a comparative or plural approach to a subject, educational, political or economic systems for example.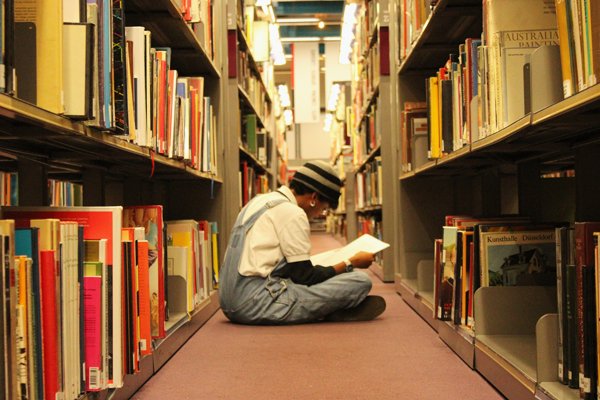 Foreign language titles
The acquisition of foreign language titles, all while remaining highly selective and placing emphasis on English, contribute to completing a subject little covered in the French publishing or to bring out the dynamics of a subject, for example new trends in social sciences and human sciences or new artists in contemporary art. Foreign literature is an exception as it has a significant collection in the original language (English, German, Italian, Spain, Portuguese, Arabic, Russian, Chinese).