Information and orientation
The staff at the information desks are available to answer your questions, help you in your documentary research or provide certain types of document.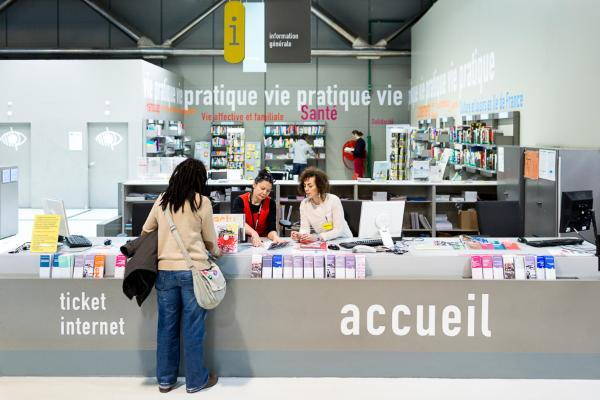 Where are the information desks?
A first general information desk is found at the entrance to the library.
On the other floors, specialised information desks are present, near the themed areas
See the plan of level 1
See the plan of level 2
See the plan of level 3

What practical information can be found there?
You can find:
These documents will be useful for you to know where you are in the different spaces and what services are offered