Mediations
To help users of the Bpi enjoy its resources and services to the maximum and assist them in every day matters, in addition to its cultural events and remote services, the library provides an extensive offer of appreciation guidance on site, free of charge:
Tours of the library and its exhibitions
Workshops
Advice sessions
Shows and documentary selections
Outside these measures, librarians work at each information desk to guide you, advise you and help you with what you are looking for.
Feel free to go and see them!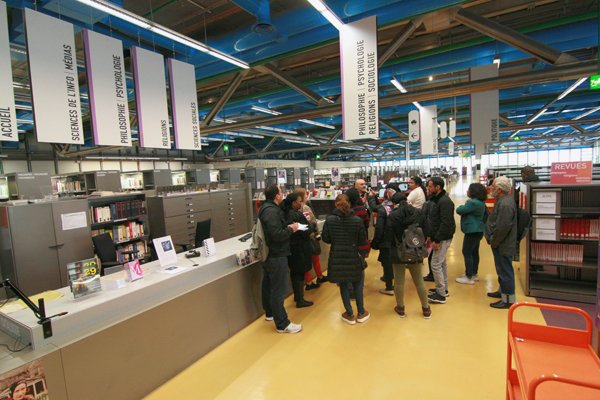 For new or experienced users, visitors alone or in a group, teachers or members of a voluntary organisation, the library provides free tours, with or without an appointment, that can be adapted…
The Bpi regularly offers workshops for learning and creating in various areas such as foreign languages, jobseeking, careers, digital technology, computer technology or everyday life.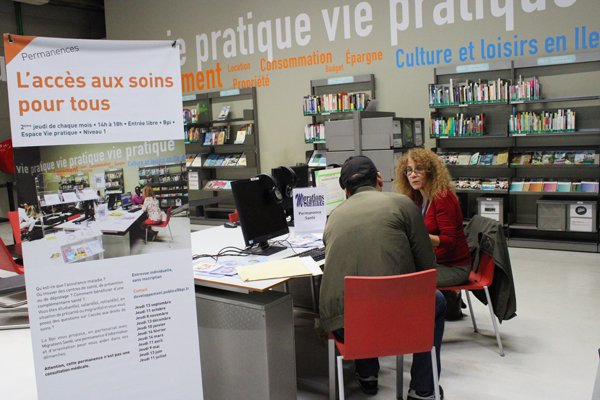 The Bpi has also partnered with several voluntary organisations to provide users with quick answers to their questions in various areas.
To allow the public to discover the full variety of the Bpi collections, the librarians regularly put together documentary selections related to what's happening in the world or events…