The services
The first service provided for users is the free of charge and free access to the printed and digital collections.
All these documents are grouped together in the computerised catalogue which gives the possibility of checking if a work is in the library and identifying it in the themed spaces.
Electronic documents are also available for you to use at multimedia stations found on the three levels of the library.
See the Library's offer in the Library Collections section
Plus other services in the library…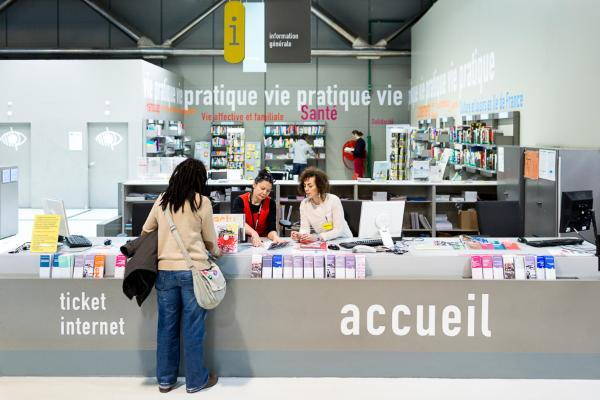 Feeling a bit lost?
You can't find what you're looking for?
Librarians are available to help you.
The library gives you free access that's free of charge to the Internet thanks to Wi-Fi or the workstations in the spaces, which can be used without booking and with no time limit.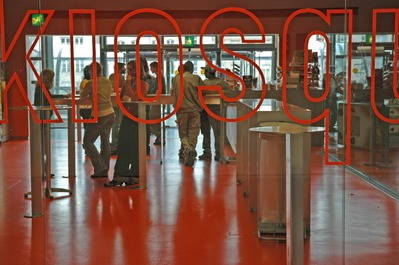 Photocopies, printing, cafeteria, area for making calls… are other services available in the library.